The Mr. Olympia is widely considered the top bodybuilding competition in the world. It's held annually by the International Federation of Bodybuilding & Fitness (IFBB) and has been brought to the masses by Arnold Schwarzenegger from his wins in the '70s and '80s.
First held in New York in September 1965 and still running today some 51 years later, the competition has been held around the world over the years, but it seems to have found its permanent home in Las Vegas, where the event has been hosted for the last 17 years.
Contrary to what most people think, Arnold Schwarzenegger doesn't hold the record for the most wins – that record is shared by Lee Haney and Ronnie Coleman, who have each won eight titles. Haney won his titles between 1984 and 1991 and Coleman between 1998 and 2005. (Schwarzenegger won it seven times.)
How much money do Mr. Olympia winners make?
Things have definitely changed over the years at Mr. Olympia. Not only are the guys getting bigger but so is the award money – in 1965 Larry Scott received $1000; 10 years later it had risen to $2500. In 1990 it stood at $100,000 and in 2019 Brandon Curry received $400,000.
It's not all about the prize money though – it's the Olympic games of the bodybuilding world, where winners get maximum exposure, increased sponsorship opportunities and of course bragging rights over everyone else.
What do Mr. Olympia winners do in the offseason?
Larry Scott (two-time winner) took his $2000 prize money and retired to focus on his family. He raised five kids and set up a personal training company before passing away in March 2014, having succumbed to Alzheimer's disease at the age of 75.
Lee Haney (current most wins, shared with Ronnie Coleman) retired at the age of 31 and used his bodybuilding knowledge to help others by setting up a personal training company. As well as helping regular gym goers, he has been the go-to trainer for professional athletes and coaches and even helped Evander Holyfield defend his two heavyweight titles. At 56 years old, he's still going strong.
Ronnie Coleman (current most wins, shared with Lee Haney) was a serving police officer during most of his wins, although he retired from the force in 2003. His last competition was the 2007 Mr Olympia when he came fourth. He has launched his own range of supplements under the name 'Ronnie Coleman Signature Series', which are designed to provide bodybuilders with supplements that work and that he is happy to put his name against. Ronnie has suffered serious back issues, probably from the amount of training he has done, and he has had seven operations in the last nine years. Only recently has he been back in the gym .
The complete list of Mr. Olympia winners
1965 Winners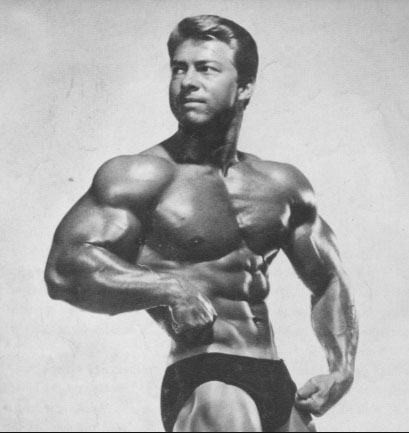 Larry Scott, 1965 – First Place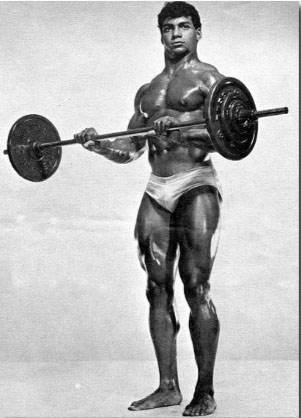 Harold Poole, 1965 – Second Place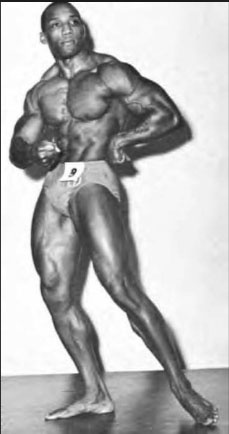 Earl Maynard, 1965 – Third Place
1966 Winners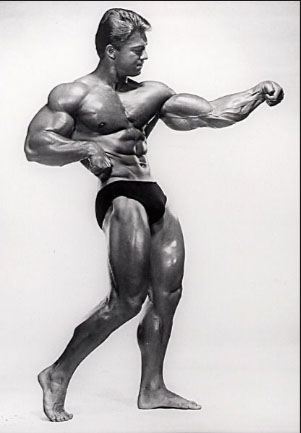 Larry Scott, 1966 – First Place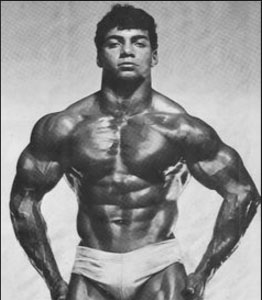 Harold Poole, 1966 – Second Place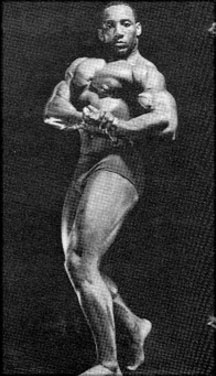 Earl Maynard, 1966 – Third Place
1967 Winners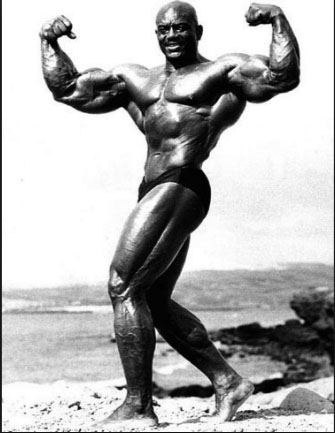 Sergio Olivia, 1967 – First Place
Chuck Sipes, 1967 – Second Place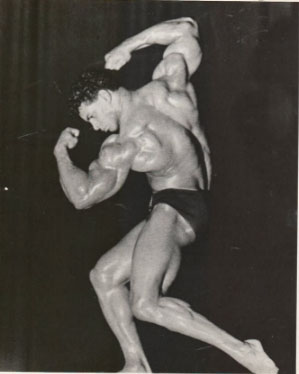 Harold Poole, 1967 – Third Place
1968 Winners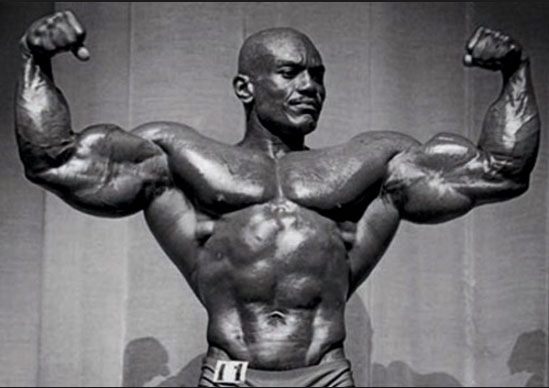 Sergio Olivia, 1968 – First Place
1969 Winners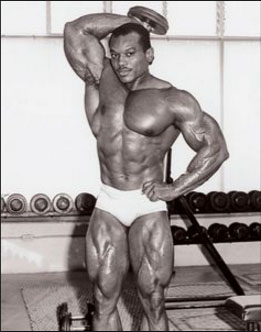 Sergio Olivia, 1969 – First Place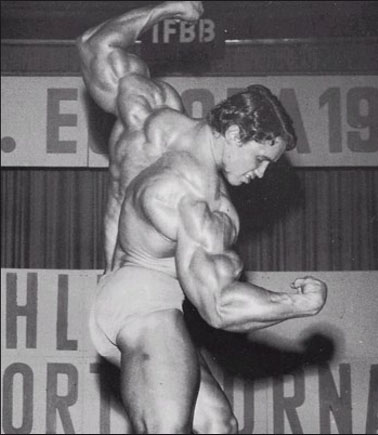 Arnold Schwarzenegger, 1969 – Second Place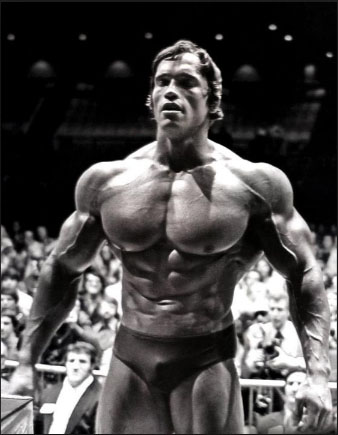 Arnold Schwarzenegger, 1970 – First Place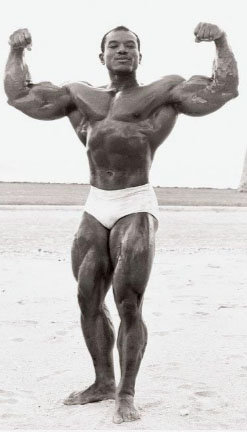 Sergio Olivia, 1970 – Second Place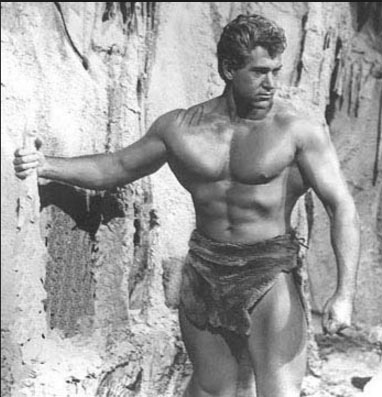 Reg Lewis, 1970 – Third Place
1971 Winners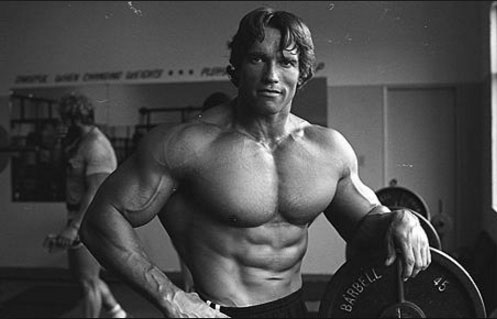 Arnold Schwarzenegger, 1971 – First Place
1972 Winners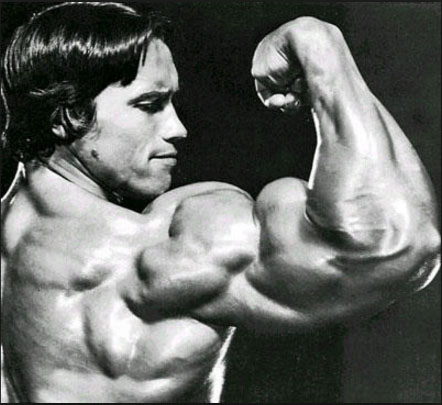 Arnold Schwarzenegger, 1972 – First Place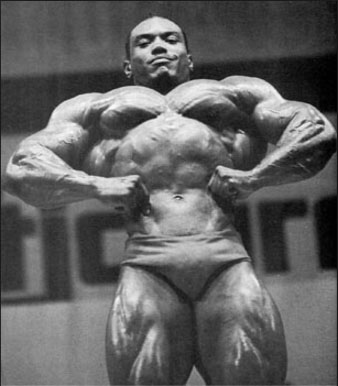 Sergio Olivia, 1972 – Second Place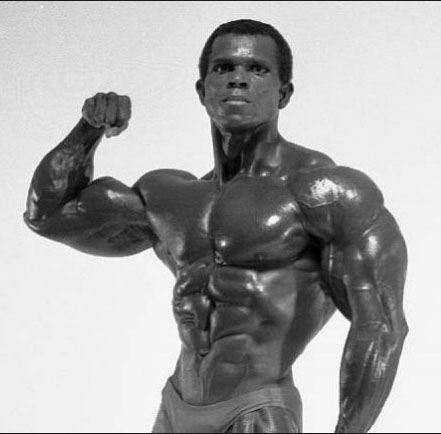 Serge Nubret, 1972 – Third Place
1973 Winners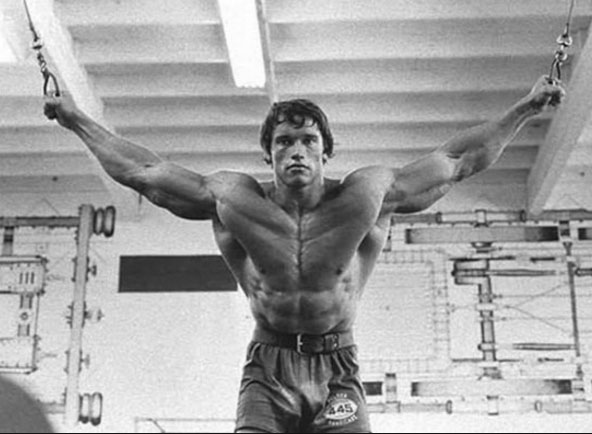 Arnold Schwarzenegger, 1973 – First Place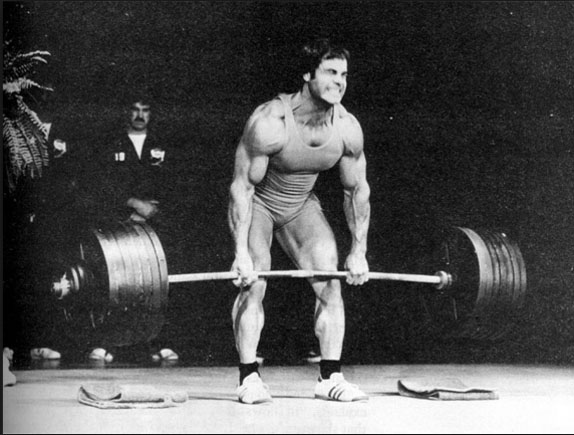 Franco Columbu, 1973 – Second Place
Serge Nubret, 1973 – Third Place
1974 Winners
Arnold Schwarzenegger, 1974 – First Place (Overall Winner)
1975 Winners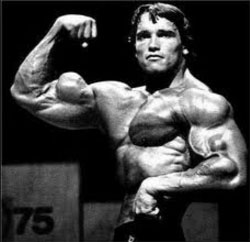 Arnold Schwarzenegger, 1975 – First Place (Overall Winner)
1976 Winners
Franco Columbu, 1976 – First Place (Overall Winner)
1977 Winners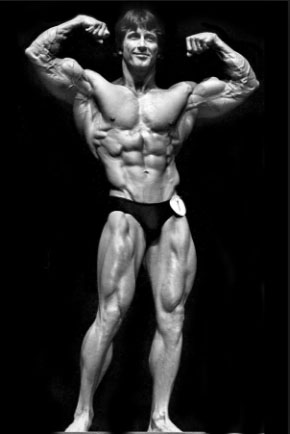 Frank Zane, 1977 – First Place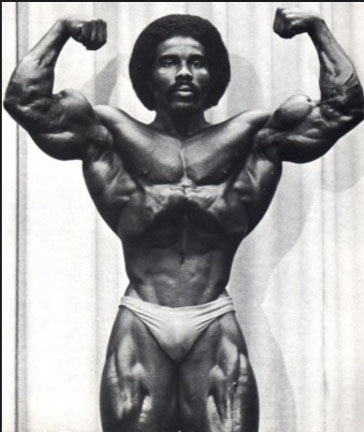 Robby Robinson, 1977 – Second Place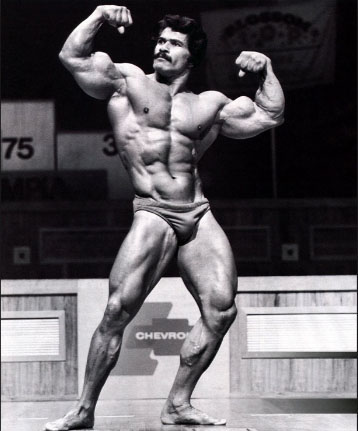 Ed Corney, 1977 – Third Place
1978 Winners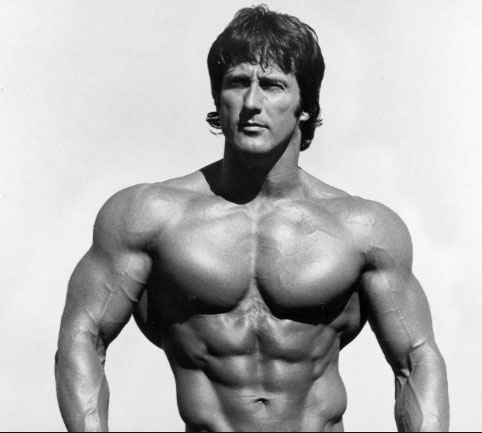 Frank Zane, 1978 – First Place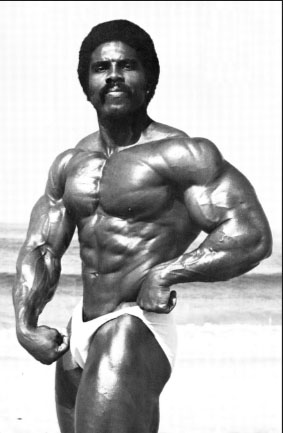 Robby Robinson, 1978 – Second Place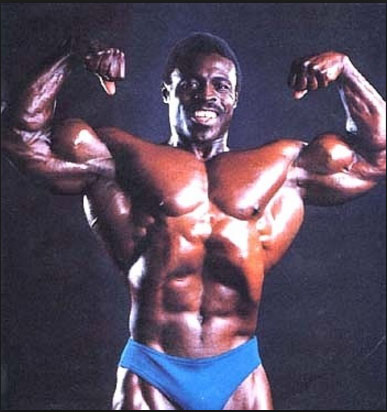 Roy Callender, 1978 – Third Place
1979 Winners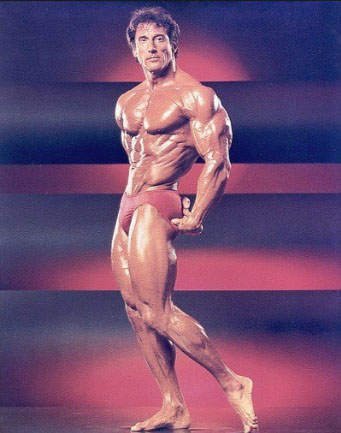 Frank Zane, 1979 – First Place (Overall Winner)
1980 Winners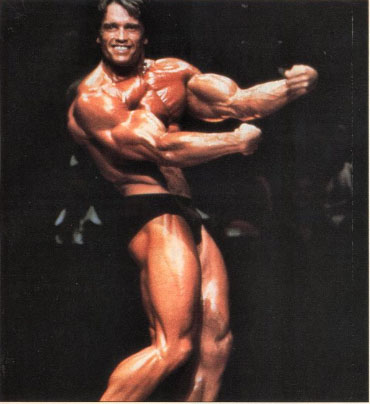 Arnold Schwarzenegger, 1980 – First Place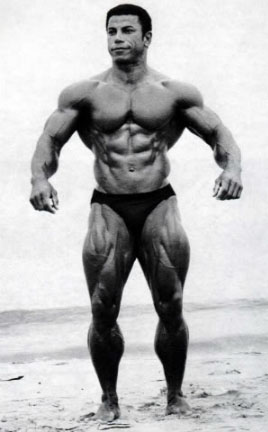 Chris Dickerson, 1980 – Second Place
Frank Zane, 1980 – Third Place
1981 Winners
Franco Columbu, 1981 – First Place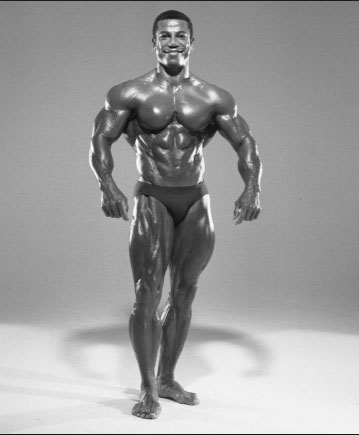 Chris Dickerson, 1981 – Second Place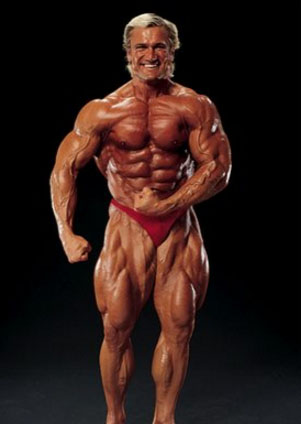 Tom Platz, 1981 – Third Place
1982 Winners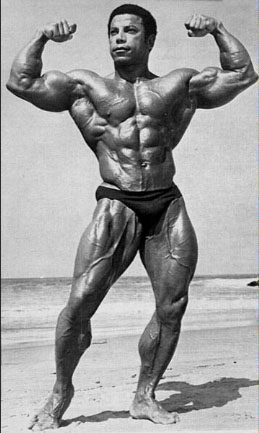 Chris Dickerson, 1982 – First Place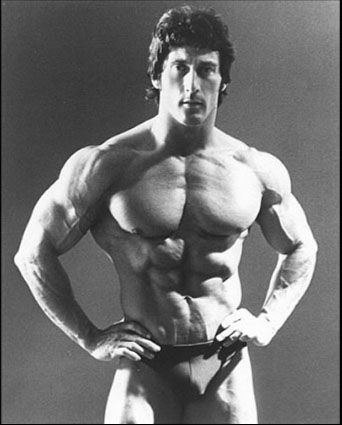 Frank Zane, 1982 – Second Place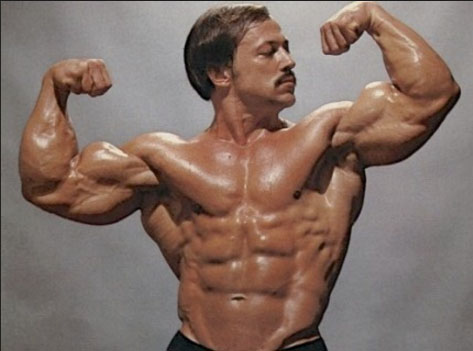 Casey Viator, 1982 – Third Place
1983 Winners
Samir Bannout, 1983 – First Place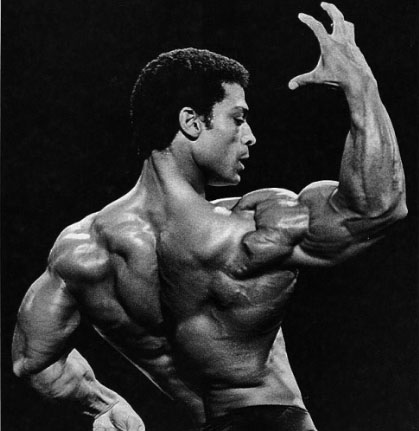 Mohamed Makkawy, 1983 – Second Place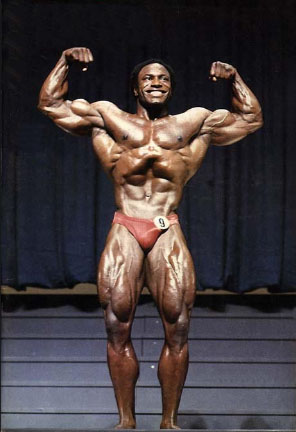 Lee Haney, 1983 – Third Place
1984 Winners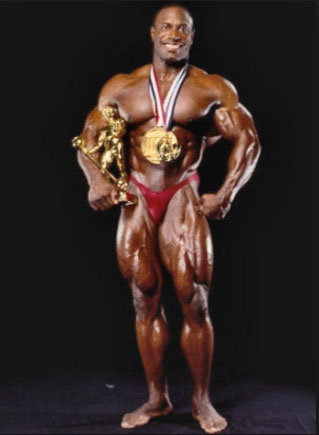 Lee Haney, 1984 – First Place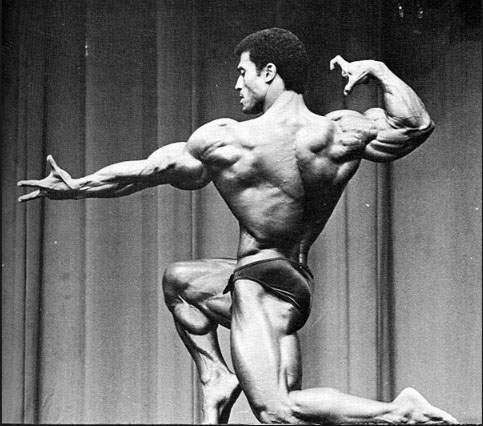 Mohamed Makkawy, 1984 – Second Place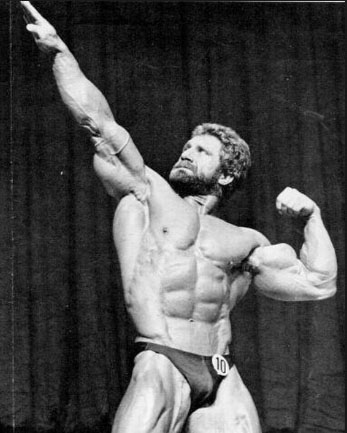 Jusup Wilkosz, 1984 – Third Place
1985 Winners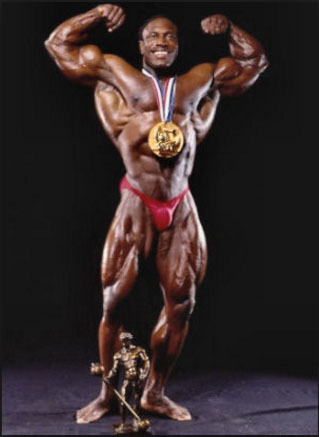 Lee Haney, 1985 – First Place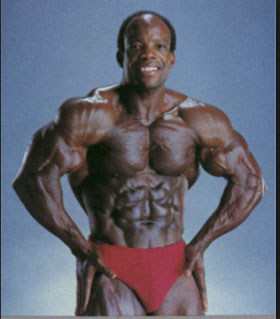 Albert Beckles, 1985 – Second Place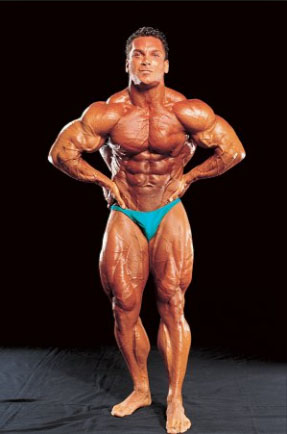 Rich Gaspari, 1985 – Third Place
1986 Winners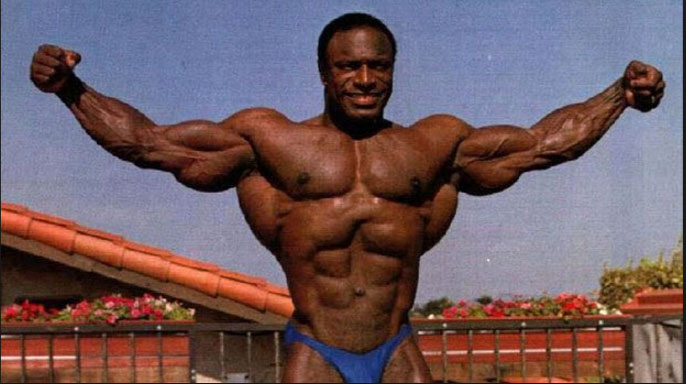 Lee Haney, 1986 – First Place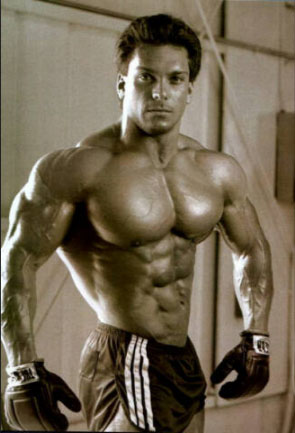 Rich Gaspari, 1986 – Second Place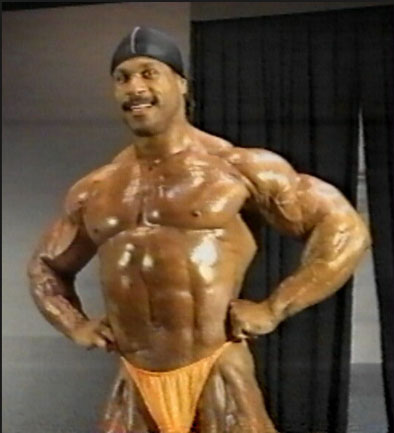 Mike Christian, 1986 – Third Place
1987 Winners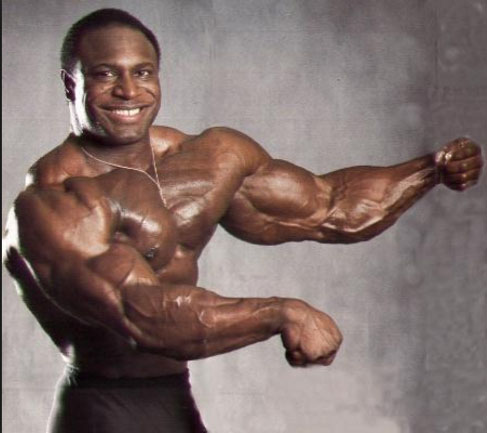 Lee Haney, 1987 – First Place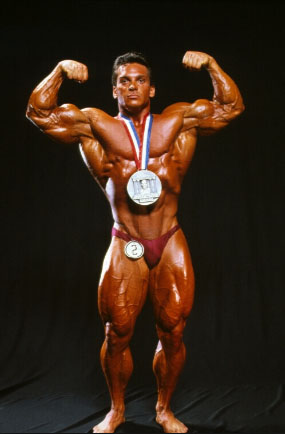 Rich Gaspari, 1987 – Second Place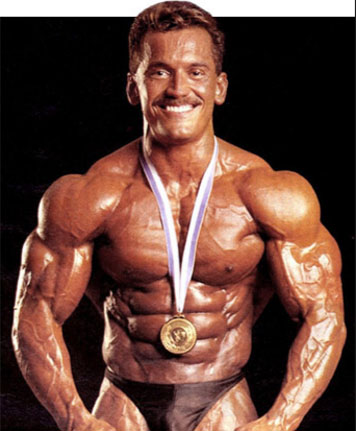 Lee Labrada, 1987 – Third Place
1988 Winners
Lee Haney, 1988 – First Place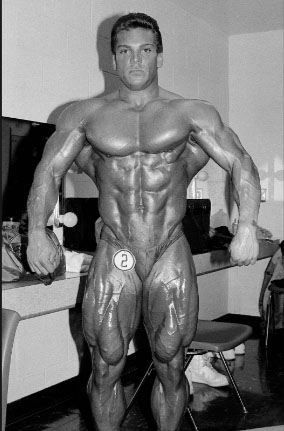 Rich Gaspari, 1988 – Second Place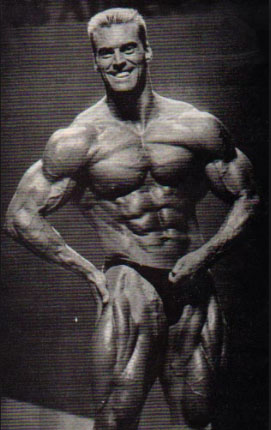 Berry de Mey, 1988 – Third Place
1989 Winners
Lee Haney, 1989 – First Place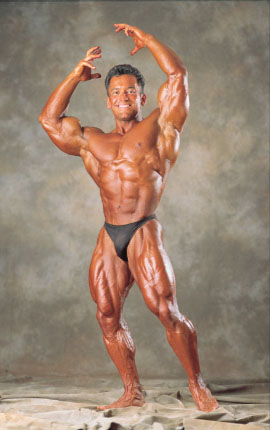 Lee Labrada, 1989 – Second Place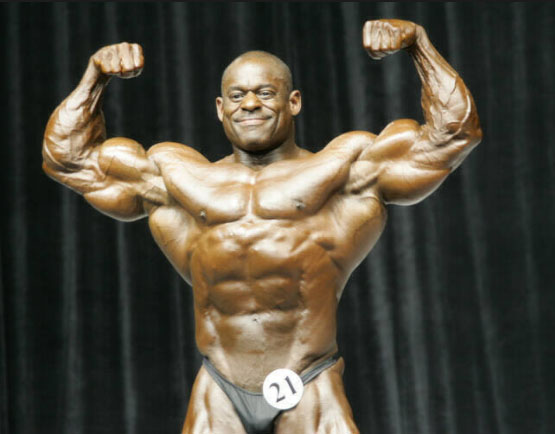 Vince Taylor, 1989 – Third Place
1990 Winners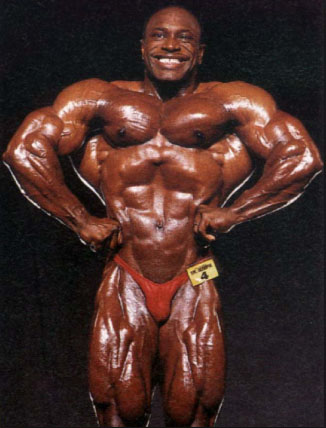 Lee Haney, 1990 – First Place
Lee Labrada, 1990 – Second Place
Shawn Ray, 1990 – Third Place
1991 Winners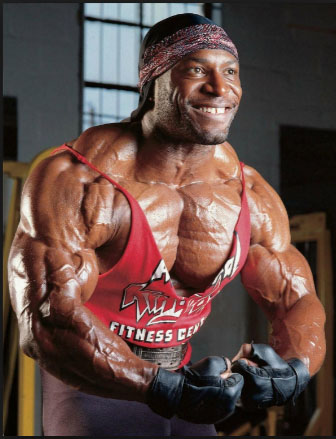 Lee Haney, 1991 – First Place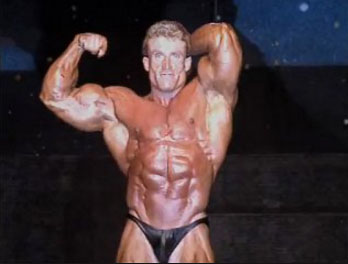 Dorian Yates, 1991 – Second Place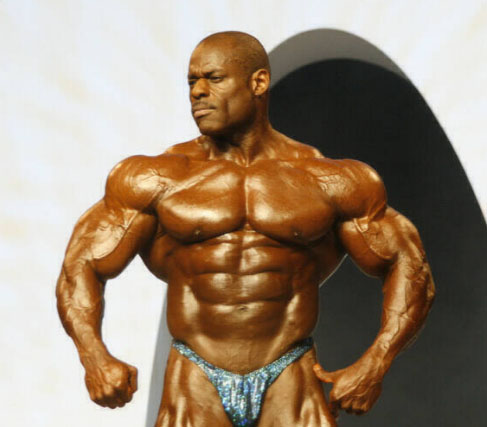 Vince Taylor, 1991 – Third Place
1992 Winners
Dorian Yates, 1992 – First Place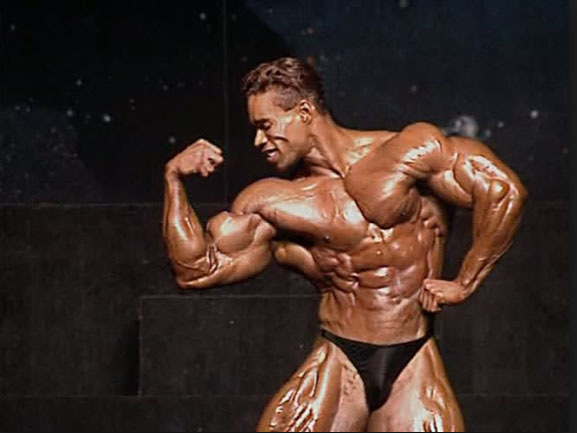 Kevin Levrone, 1992 – Second Place
Lee Labrada, 1992 – Third Place
1993 Winners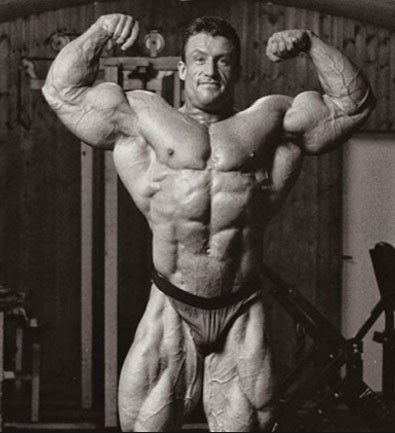 Dorian Yates, 1993 – First Place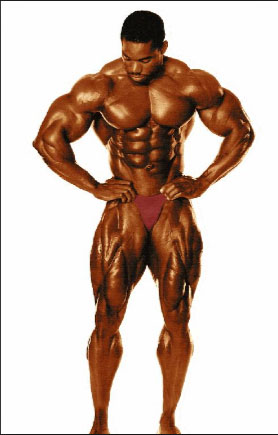 Flex Wheeler, 1993 – Second Place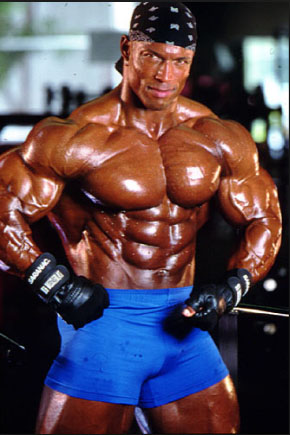 Shawn Ray, 1993 – Third Place
1994 Winners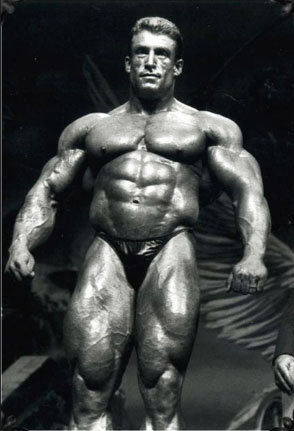 Dorian Yates, 1994 – First Place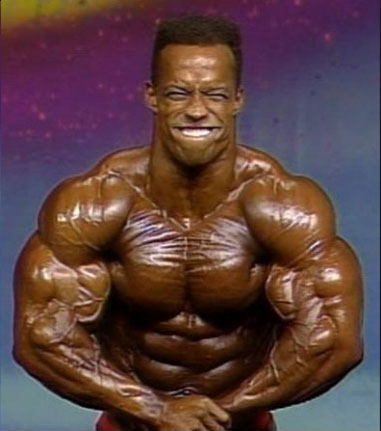 Shawn Ray, 1994 – Second Place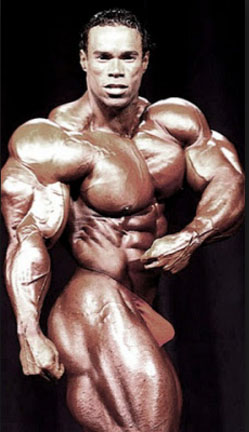 Kevin Levrone, 1994 – Third Place
1995 Winners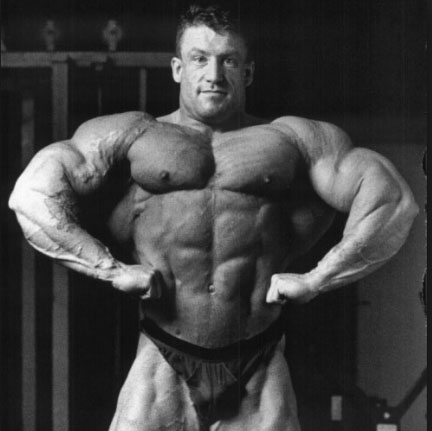 Dorian Yates, 1995 – First Place
Kevin Levrone, 1995 – Second Place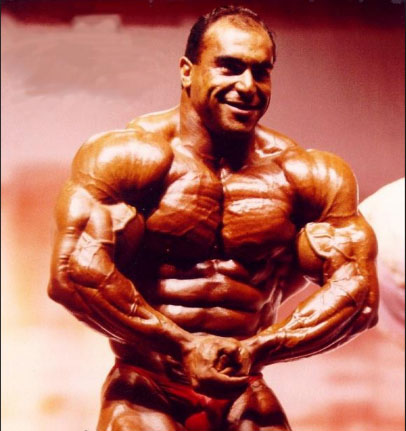 Nasser El Sonbaty, 1995 – Third Place
1996 Winners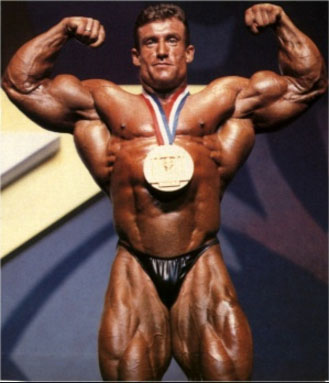 Dorian Yates, 1996 – First Place
Shawn Ray, 1996 – Second Place
Kevin Levrone, 1996 – Third Place
1997 Winners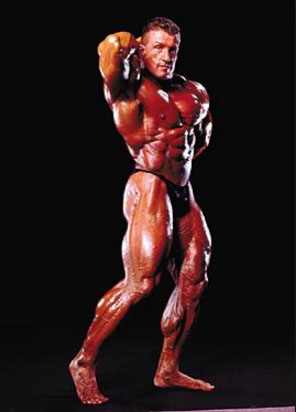 Dorian Yates, 1997 – First Place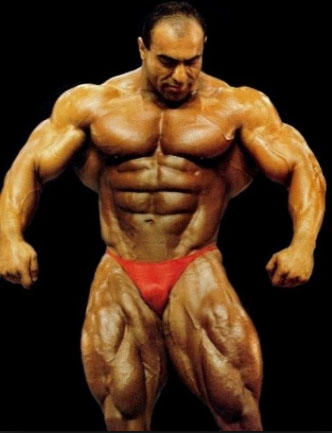 Nasser El Sonbaty, 1997 – Second Place
Shawn Ray, 1997 – Third Place
1998 Winners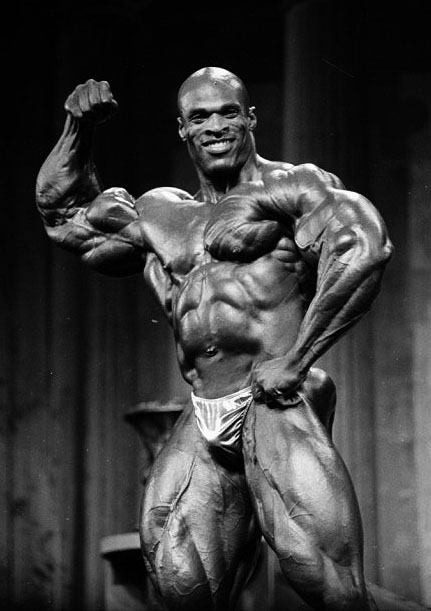 Ronnie Coleman, 1998 – First Place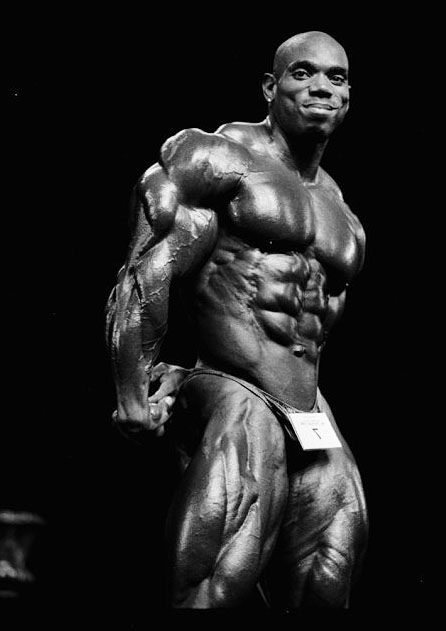 Flex Wheeler, 1998 – Second Place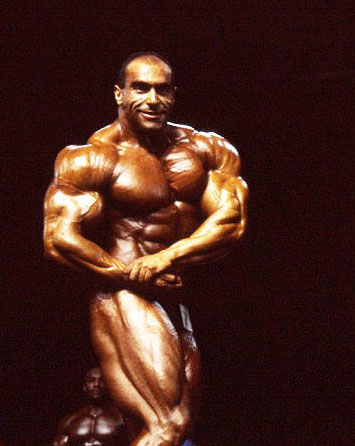 Nasser El Sonbaty, 1998 – Third Place
1999 Winners
Ronnie Coleman, 1999 – First Place
Flex Wheeler, 1999 – Second Place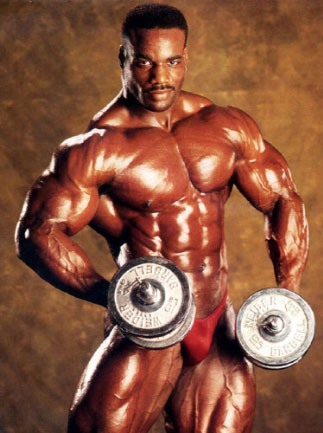 Chris Cormier, 1999 – Third Place
2000 Winners
Ronnie Coleman, 2000 – First Place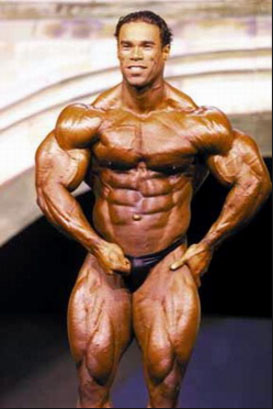 Kevin Levrone, 2000 – Second Place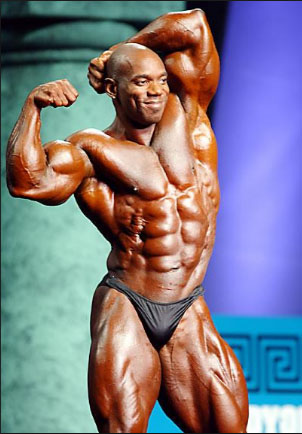 Flex Wheeler, 2000 – Third Place
2001 Winners
Ronnie Coleman, 2001 – First Place
Jay Cutler, 2001 – Second Place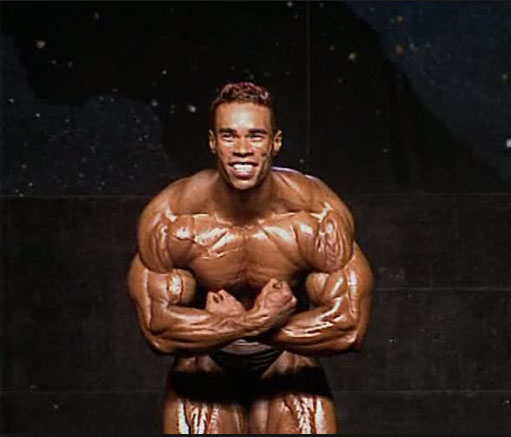 Kevin Levrone, 2001 – Third Place
2002 Winners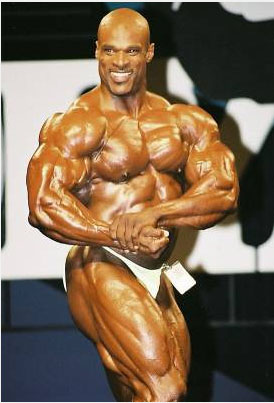 Ronnie Coleman, 2002 – First Place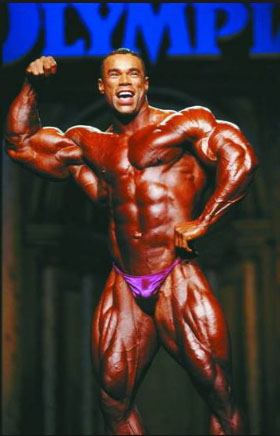 Kevin Levrone, 2002 – Second Place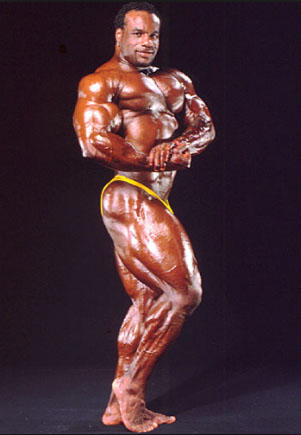 Chris Cormier, 2002 – Third Place
2003 Winners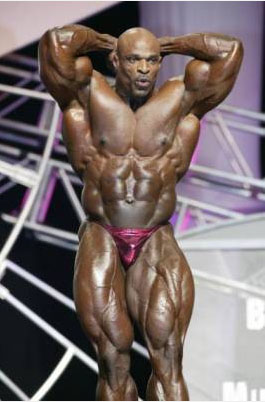 Ronnie Coleman, 2003 – First Place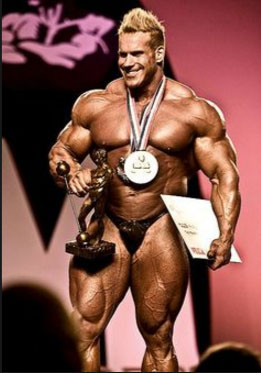 Jay Cutler, 2003 – Second Place
Dexter Jackson, 2003 – Third Place
2004 Winners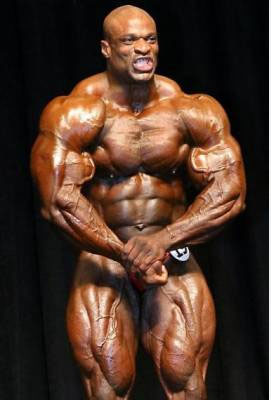 Ronnie Coleman, 2004 – First Place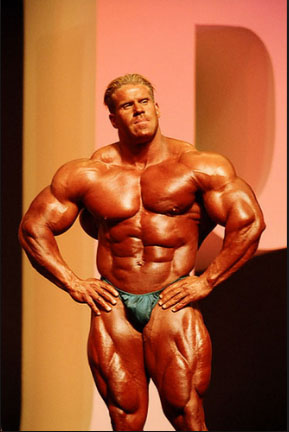 Jay Cutler, 2004 – Second Place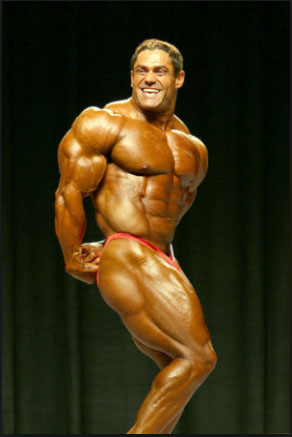 Gustavo Badell, 2004 – Third Place
2005 Winners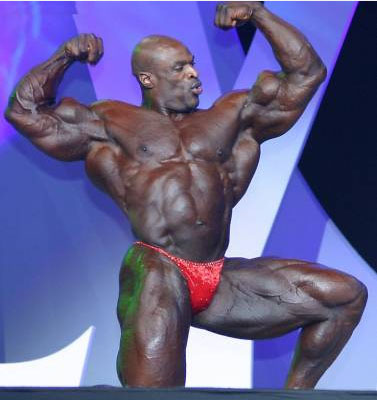 Ronnie Coleman, 2005 – First Place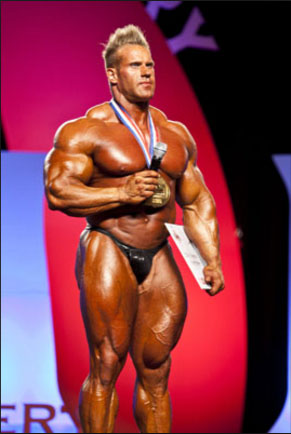 Jay Cutler, 2005 – Second Place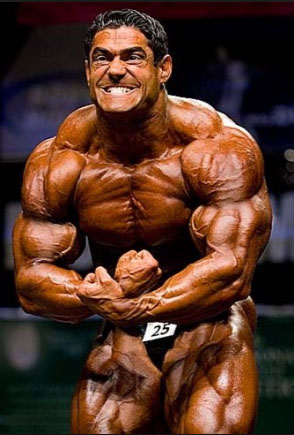 Gustavo Badell, 2005 – Third Place
2006 Winners
Jay Cutler, 2006 – First Place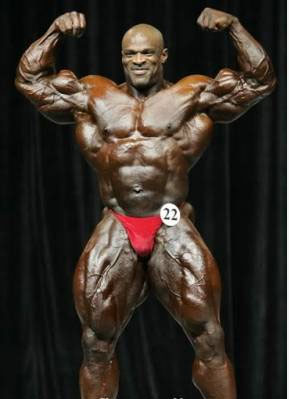 Ronnie Coleman, 2006 – Second Place
Victor Martinez, 2006 – Third Place
2007 Winners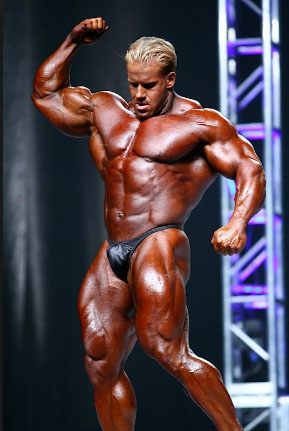 Jay Cutler, 2007 – First Place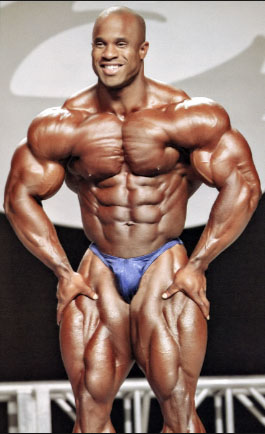 Victor Martinez, 2007 – Second Place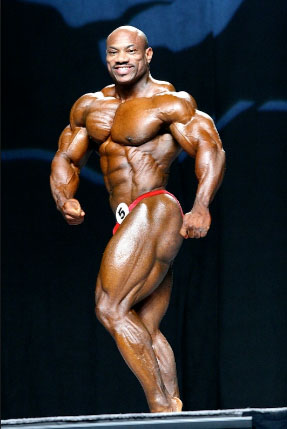 Dexter Jackson, 2007 – Third Place
2008 Winners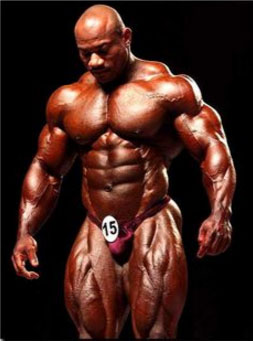 Dexter Jackson, 2008 – First Place
Jay Cutler, 2008 – Second Place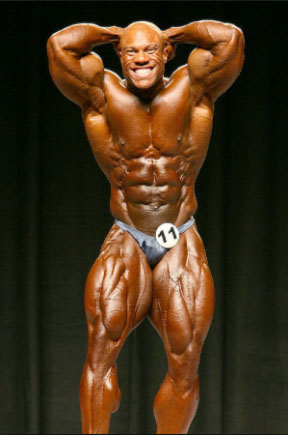 Phil Heath, 2008 – Third Place
2009 Winners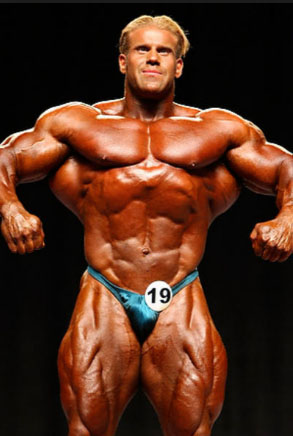 Jay Cutler, 2009 – First Place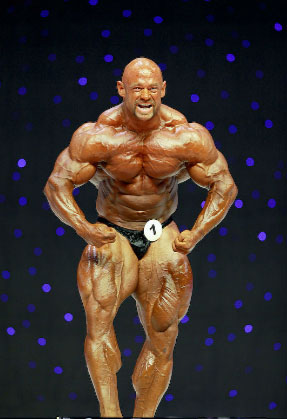 Branch Warren, 2009 – Second Place
Dexter Jackson, 2009 – Third Place
2010 Winners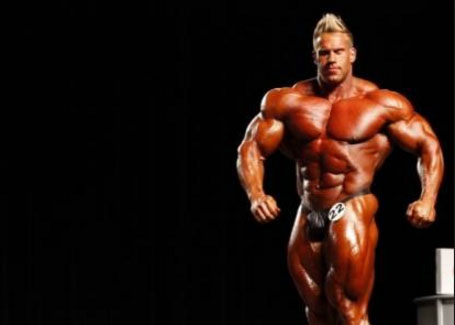 Jay Cutler, 2010 – First Place
Phil Heath, 2010 – Second Place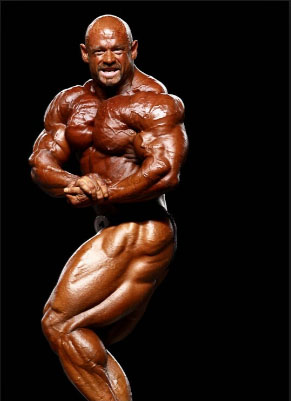 Branch Warren, 2010 – Third Place
2011 Winners
Phil Heath, 2011 – First Place
Jay Cutler, 2011 – Second Place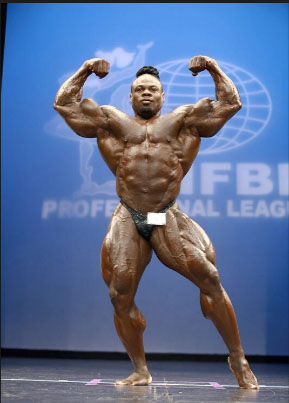 Kai Greene, 2011 – Third Place
2012 Winners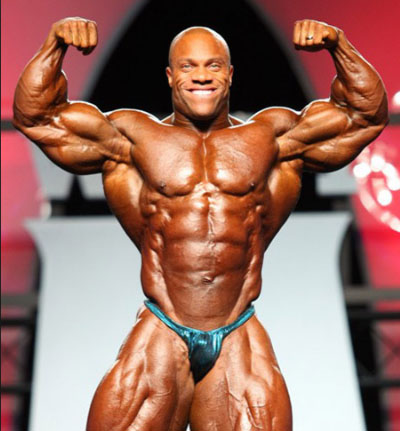 Phil Heath, 2012 – First Place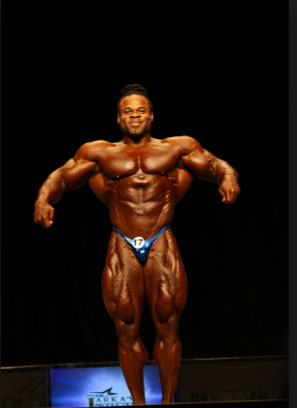 Kai Greene, 2012 – Second Place
Shawn Rhoden, 2012 – Third Place
2013 Winners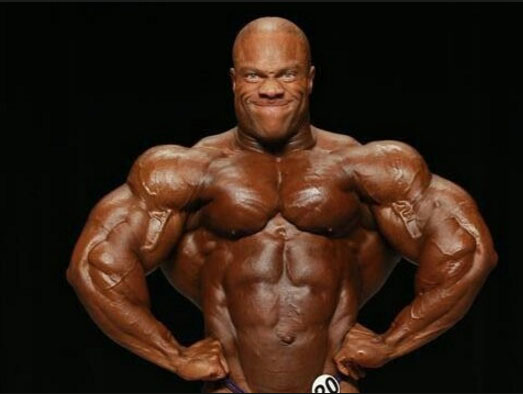 Phil Heath, 2013 – First Place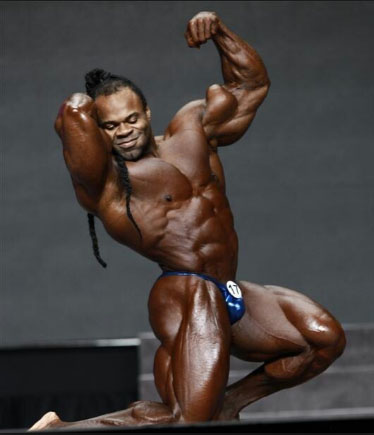 Kai Greene, 2013 – Second Place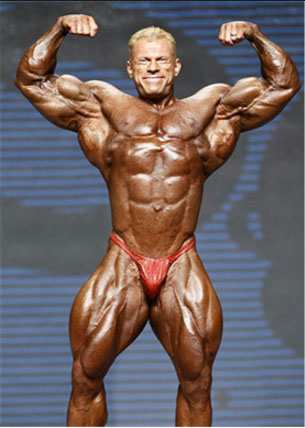 Dennis Wolf, 2013 – Third Place
2014 Winners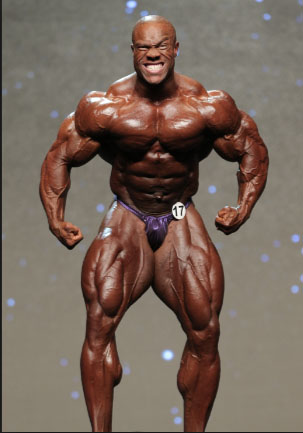 Phil Heath, 2014 – First Place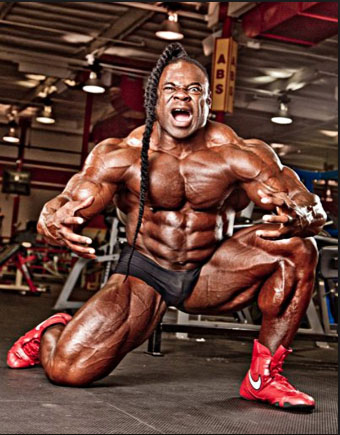 Kai Greene, 2014 – Second Place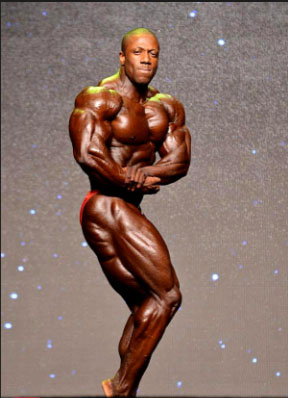 Shawn Rhoden, 2014 – Third Place
2015 Winners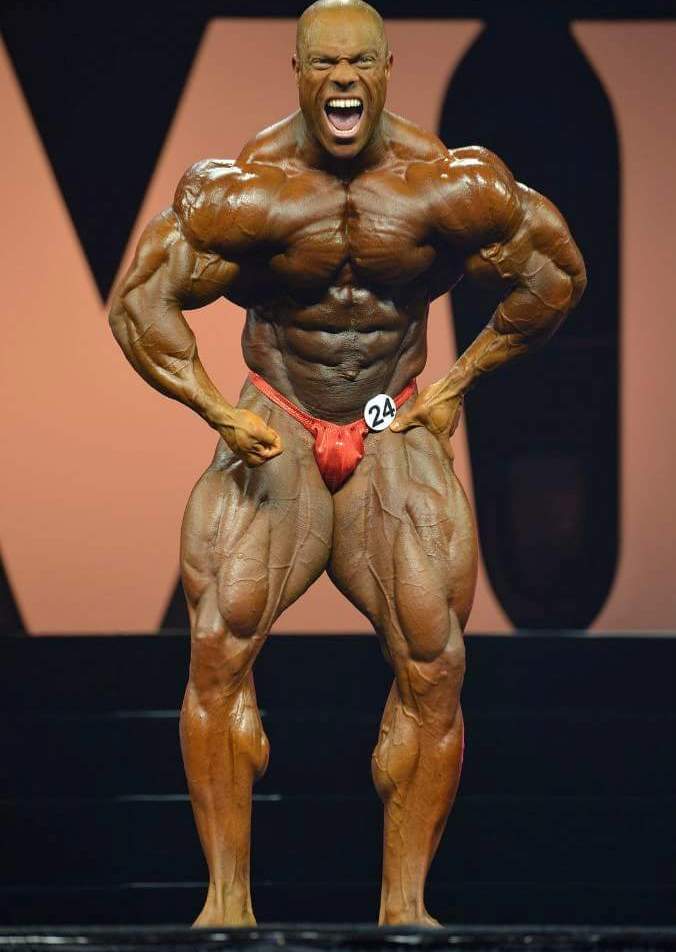 Phil Heath, 2015 – First Place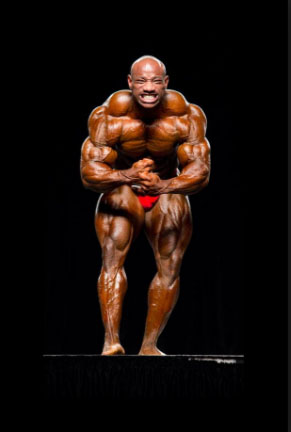 Dexter Jackson, 2015 – Second Place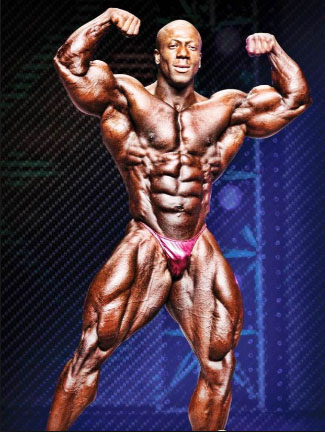 Shawn Rhoden, 2015 – Third Place
2016 Winners
Phil Heath, 2016 – First Place
Shawn Rhoden, 2016 – Second Place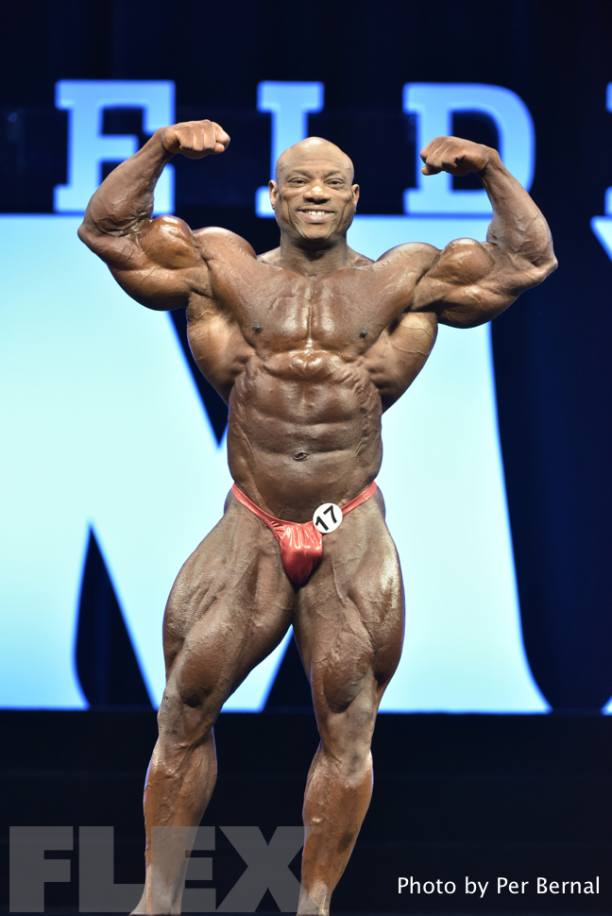 Dexter Jackson, 2016 – Third Place
2017 Winners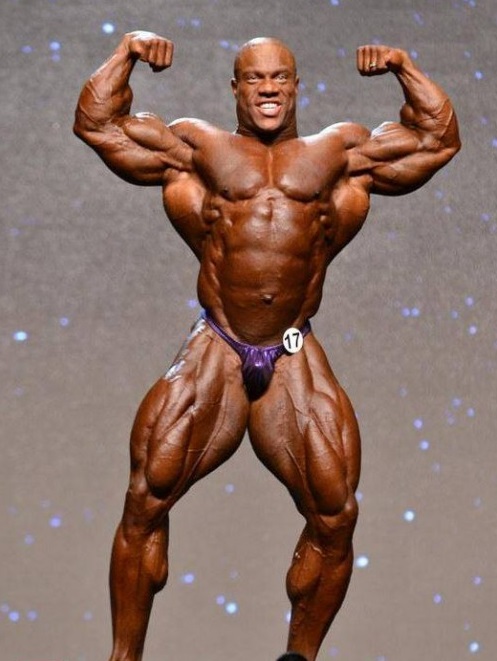 Phil Heath, 2017 – First Place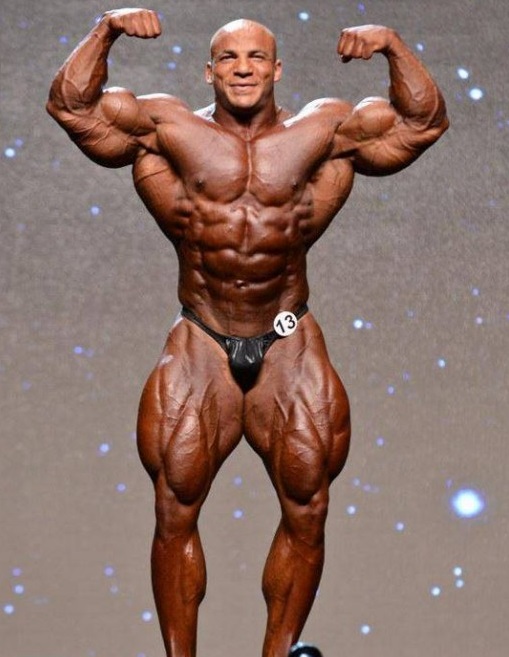 Mamdouh Elssbiay (Big Ramy), 2017 – Second Place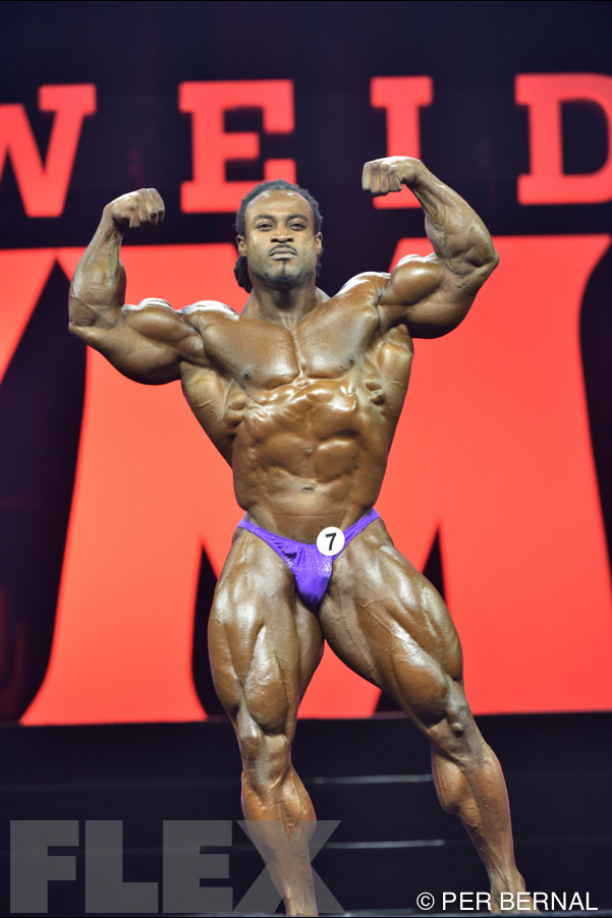 William Bonac, 2017 – Third Place